There are several reasons you might need a new air conditioner for your home or small business. You might be building a new home and need a new air conditioning system to cool the entire space. Or you might need an upgrade because you want to cut your utility bills or because your home's cooling needs have changed. You may even need an unexpected replacement because your current air conditioner has broken down. No matter the situation, you can trust the AC installation experts at Cool Cat AC & Heating to make sure you have the best possible cooling solution for your home and budget.
Here's why homeowners trust us with their AC installations:
We arrive on time and complete every AC installation as if it were in our own home.
We believe in providing honest and quality service at a fair and affordable price.
We will give you the best possible options for your AC installation or replacement.
We provide warranty options with every new system installation.
We offer emergency HVAC services on weekends.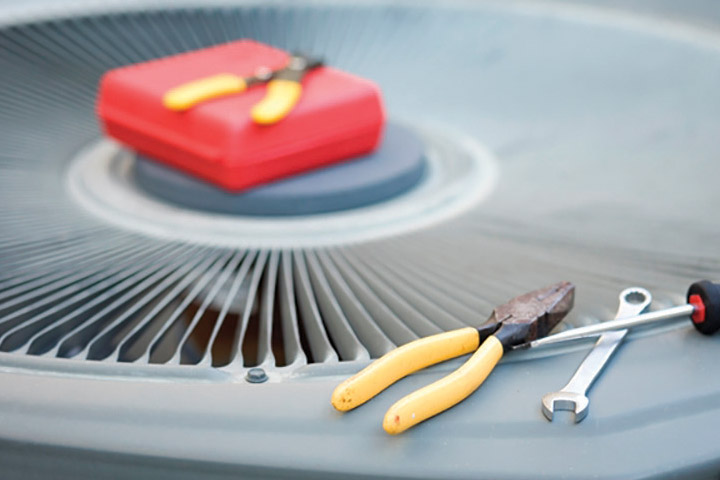 How We Assess Your Home's Cooling Needs
Every home has unique cooling needs, and in our experience, many air conditioning issues can be traced back to an improperly sized system. If your air conditioner is too large for your home, it'll constantly overshoot the target temperature, causing frequent cycling and increasing wear and tear. Likewise, an undersized system has to work especially hard to cool your home, which also causes an increase in wear and tear. The way to avoid these costly issues is to make sure your system is properly sized for your home.
At the beginning of every air conditioning installation project, we calculate your home's cooling load, taking into account layout, square footage, insulation and other factors. We'll then work with you to find the right air conditioner to match that cooling load exactly. The upshot is highly efficient cooling without unnecessary wear and tear.
Central Air, Ductless Mini-Split and Heat Pump Installations
Your cooling system is a long-term investment in your home. In most homes, the air conditioning system is the biggest consumer of electricity. It's important that you make the most of that investment, and our team will make sure that your investment is sound.
Our NATE-certified technical advisors know all types of cooling systems inside and out. We understand the manufacturer's specifications, and we make sure every system we install matches or exceeds them. Our policy is to make sure that every cooling system we install will provide you with reliable cooling for a long time. That's our guarantee.
Cool Cat is happy to perform AC installations in these and the surrounding areas:
Austin, TX
Bastrop, TX
New Braunfels, TX
Cedar Park, TX
Round Rock, TX
Pflugerville, TX
Want to learn more about our selection of AC systems? Contact Cool Cat today.