FURNACE & HEATING SYSTEM INSTALLATIONS
IN KYLE, BUDA, SAN MARCOS, AND SURROUNDING AREAS IN TEXAS
HEATING INSTALLATION SERVICES
IN KYLE, TX
We're proud to be our area's top provider for heating services, and that certainly includes installation. When you need a new or replacement furnace or heat pump, you're making a major long-term investment in your home. Trust our team to make sure that your investment is safe. Turn to the heating installation experts at Cool Cat AC & Heating. Here's why customers continue to welcome our team of NATE-certified technical advisors into their homes:
We arrive on time and complete every heating installation as if it were in our own home.
We believe in providing honest and quality service at a fair and affordable price.
We will give you the best possible options for your furnace or heat pump replacement.
We provide warranty options with every new system installation.
We offer emergency HVAC services on weekends.
FURNACE AND HEAT PUMP INSTALLATIONS IN KYLE, TX
Many heating problems are rooted in improper sizing. That's why we take the time to make sure every new furnace or heat pump we install fits the home it's intended to heat. Our heat loss calculation takes into account the heat your home loses through its roof, walls, windows and doors to compute the amount of heat you need to stay warm without wasting power. We'll then help you examine your heating options.
We install a full range of heating systems, including:
Furnaces. These systems burn oil or natural gas to produce heat and distribute it throughout the home using forced hot air in the duct system. Furnaces are efficient, reliable systems that can last 20 years or more.
Heat Pumps. These are dual-use systems that act as an air conditioner in the summer and a heating system in the winter. Heat pumps are quite compact and efficient but endure greater wear and tear because they have to pull "double duty."
Your family's comfort is our priority. That's why the technical advisors at Cool Cat will work with you to find the right heating solution for your home and budget.
TRUST COOL CAT WITH YOUR HEATING INSTALLATION IN KYLE, TX
We know the manufacturer's specifications. We also know state and local building codes. Our policy is to treat those standards as our absolute minimum specifications. We know you're going to depend on your heating system for a long time, and we strive to make sure you'll have reliable heat. You can trust our team to get your system running.
Cool Cat is happy to perform heating installations in these and the surrounding areas:
Austin, TX
Bastrop, TX
New Braunfels, TX
Cedar Park, TX
Round Rock, TX
Pflugerville, TX
AC REPAIR, INSTALLATION & MAINTENANCE
FOR KYLE, BUDA, SAN MARCOS, TX AND SURROUNDING AREAS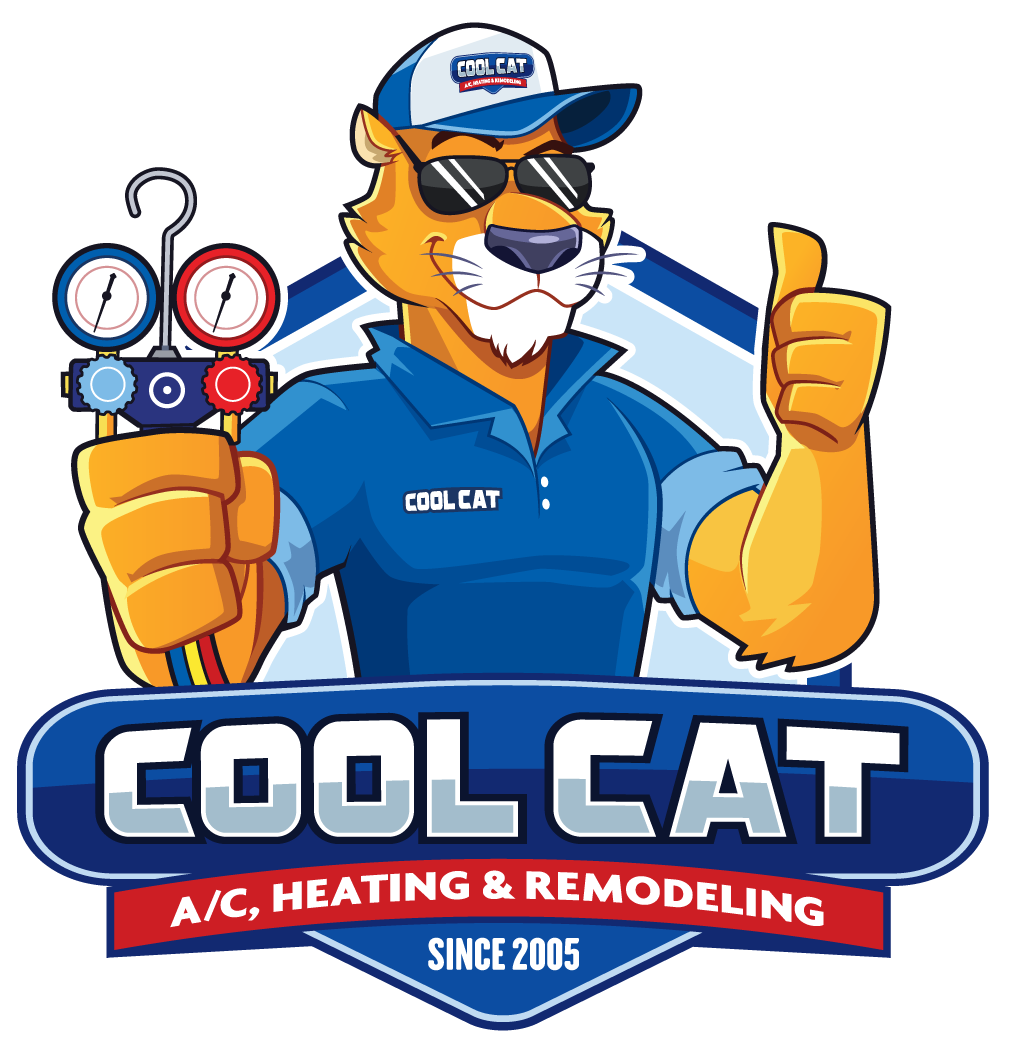 Call Cool Cat AC & Heating Today!